Bushnell Elite 4500 4X 4-16x50 Multi-X Scope
Product description
ELITE 4500 4-16X50
When the job needs generous magnification, the 4-16x50 Elite 4500 is up to the task. With extended eye relief, a big 50mm objective, and a precision side focus parallax - The Elite 4500 is just the ticket for big game to varmint to predator hunting.
EXTENDED EYE RELIEF
We wanted to give you a big 'eyebox' – The area behind the optic where you can actually see what you're aiming at and trying to see. The days of pulling up the gun to take the shot and seeing a black circle are gone. Scope bite – That unpleasant experience of getting caught in the face by the scope – We wanted to eliminate that. To do it, and aid in that large eyebox even further, we optimized this scope to get a long 4.4 inches of eye relief.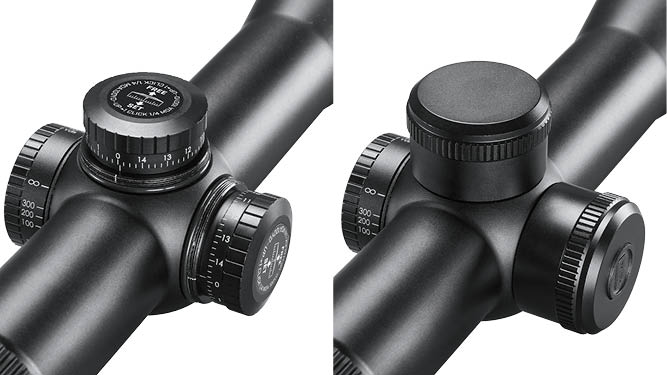 GET ZEROED EASY, AND KEEP IT SAFE
Your scope's zero is the difference between success and failure. To make sure you know your scope's zero is the same as when you put it in your case at the zeroing range we gave this scope turret caps. These caps protect the turrets from moving in the field, in the case, or whenever you don't want them to. We also made them low-profile and with smooth edges to prevent unwanted snags and catches that can alert your game.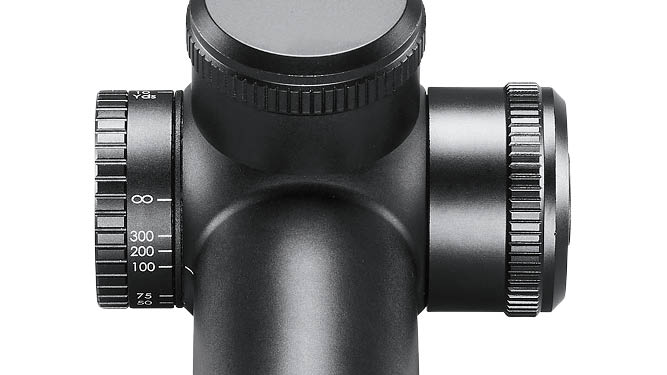 SMOOTH & PRECISE SIDE FOCUS
To take full advantage of the Elite 4500's precision ground glass in this 4-16x magnification we gave it a side focus parallax adjustment. Some scopes use an adjustment way out on the objective that forces you to lose your cheek weld as well as precious time - Not so with the Elite 4500. The adjustment goes all the way down to 10 yards to infinity, is silky smooth, and what you dial is what you get.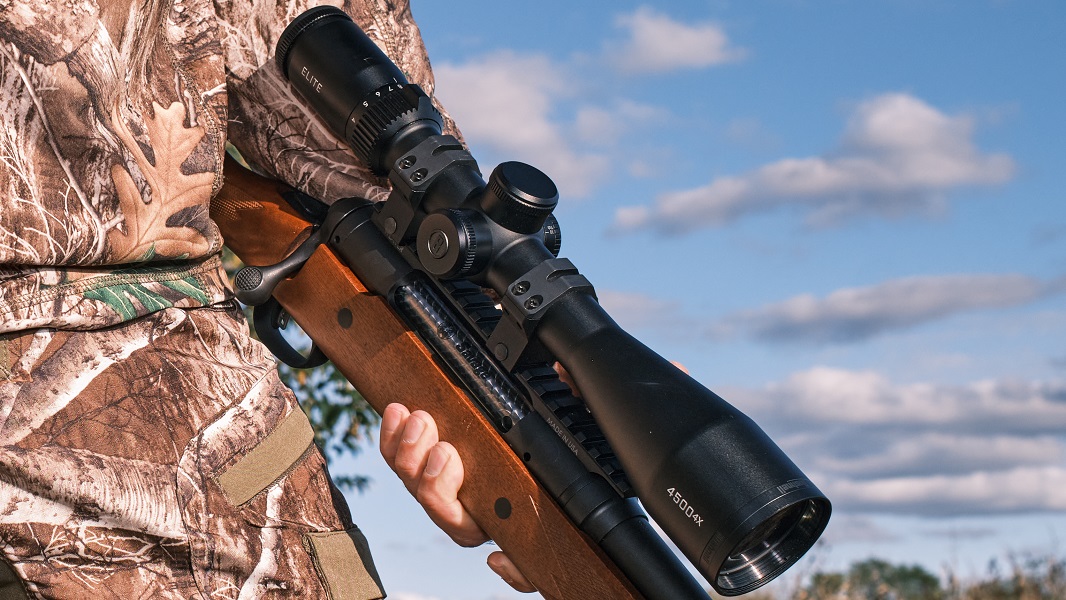 GATHER ALL THE LIGHT
To maximize light gathering ability while also increasing the exit pupil and eye relief (4.3 inches) we gave this scope a big 50mm objective lens. This way you'll not only be able to see that white tail against a dark background at day break, you'll be able to count the tines. Those coyotes will have a harder time hiding from you as well thanks to the Ultrawide Band Coating that optimizes the image for you. To top it all off we gave it our Exo Barrier that acts like a permanent water repellent for your windshield.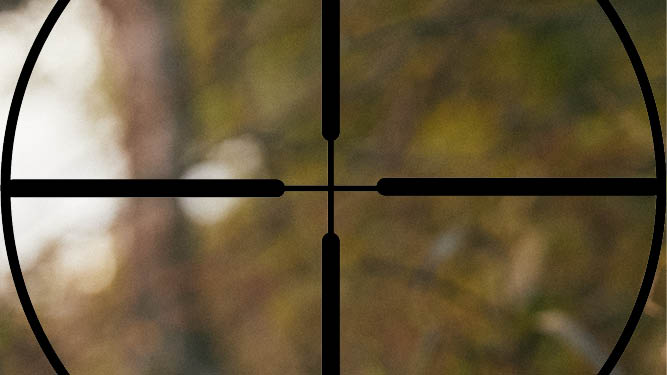 THE PROVEN MULTI-X RETICLE
To make your shots true & fast we gave it our simple & highly effective Multi-X crosshair reticle for point & shoot accuracy. No searching around, no more guessing games.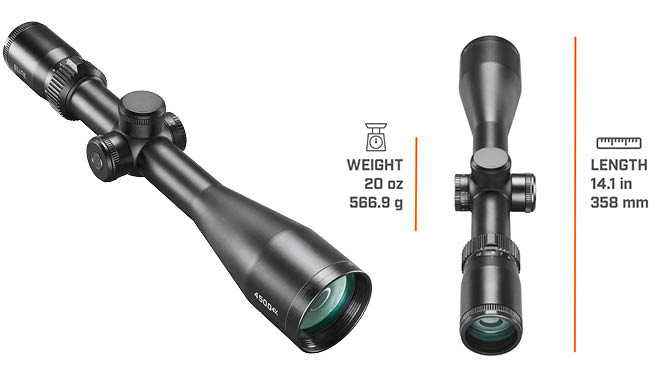 LOW WEIGHT, HIGH STRENGTH
Big power doesn't have to always mean excessive weight, and the Elite 4500 4-16x50 manages to bring all these features and power while only weighing 20 ounces. Despite that, the hard anodized aircraft-grade aluminum alloy foundation can take some serious abuse and keep trucking. Recoil's no problem either as it's been built to withstand the highest magnums without missing a beat. Of course, it's all waterproof and fog-proof.
Extended Eye Relief – Keeps your face further away from the scope while providing a huge margin of error in cheek weld so you can point & shoot with speed and accuracy.
Rugged – Built to withstand the recoil of big magnums and tested to levels matching scopes like Forge and Match Pro. Tough aircraft-grade aluminum construction can handle what the field throws at it.
Excellent Low-Light Performance – Ultra Wide Band Coatings increase dusk & dawn light waves while reducing unwanted glare that can cause you to miss a shot.
Waterproof Construction – Your Elite 4500 is IPX7 waterproof rated, which means it passes water tests of 1 meter deep for 30 minutes. This means it won't fog up on you at the worst time, and you'll have the confidence it won't.
Exclusive EXO Barrier Protection – It's like a permanent water repellant for your scope to make sure you can see clearly and bring home a win.
Capped Windage and Elevation Adjustments – Never second-guess your zero mid-hunt again.
Fast-Focus Eyepiece – Focus the reticle to your eye with a quick and easy adjustment.
Multi-X Reticle – Tried and true crosshair for a clean and dependable aiming point even in low light.
Bushnell

C$499.98